It is about time that sport fans express dislike for the direction teams are heading. To think a "Not-So-Good" quarterback was chosen by Politically Progressive deep pockets to start the diabolical snowball of racial unrest by kneeling during the playing of our National Anthem and those same deep pockets bought the main stream media and had them line up in support that is ravaging cities and destroying Historical Monuments. I was very pleased that some owners refused to go along with the whole idea and terribly disturbed to see them gradually waffle under pressure. I have shared my determination to totally ignore any sporting event that goes along with BLM and "Social Initiative" and today, after calling the front office of the Dallas Cowboys, making a selection for Public Relations, I was disconnected twice. Perhaps enough fans are calling to express their disbelief as I was. I am interested in learning what Jerry Jones' "Green Light" policy is. I would hope it restricts players from 'demonstrating' during games and suggest they do so outside game time, but I fear it means just what the players are saying. "We're gonna come up with an explosive demonstration!" Why am I surprised after touchdowns are celebrated in dumb choreography and players are given press to publicise their displeasure with "whatever". My failure to watch will never cause concern for any team, but I'll feel better for doing so. To think how impossibly important a "Game" can be that makes millionaires out of gifted young athletes! I read where Charles Barkley once refused to accept that he was a role model for youth, "I will never be a role model, I play basketball and my responsibility is to cause havoc for the other team. Parents must be the only role models for children, period". It would be wise for those who think they must take the burden of society's abuse on their shoulders to just play the game! "PARENTS" should be setting examples themselves. Unfortunately, more and more avid fans are as disgusted as I am. COVID-19 isn't the only thing causing empty seats. It's enough to harden peanut butter!
Those of us whose children turned out pretty well should just Thank God!
And that's what I get from My Box of Chocolates right here in my little corner studio under the shadow of Kyle Field.
AMEN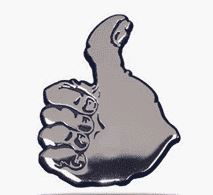 James G Austin, '69