Those of us who are concerned with the spiritual condition of our nation, who are "True Believers", already have the answer. We simply fail to practice good stewardship of that which God has given. You want to "Make America Great Again"? You want to shut the vile mouths of those whose only goal is to destroy America and send us all to Hell? Are you weary of getting requests to send money to stop the eroding of the very basic reason for our existence? Do you? Well, The Power of Prayer beats the Power of the Purse, Period! Open your Bible to 2 Chronicles 7:14 (if you don't have a Bible, here's what it says: "If my people WHO ARE CALLED BY MY NAME will HUMBLE THEMSELVES and PRAY and SEEK MY FACE and TURN FROM THEIR WICKED WAYS, THEN will I hear from heaven and FORGIVE THEIR SIN and HEAL THEIR LAND."
We do not have to send money; we do not have to demonstrate and advertise! IF we are True Christians: IF we believe that Jesus Christ is the Son of God, born of a virgin, lived a sinless life and made the supreme sacrifice in "Paid in Full" payment for All Our SINS. IF we live a life that Glorifies God in every way, if we do as God would have us do to the best of our ability, then people will come under conviction and hearts will change. THEN people will have a deep need to love and forgive. THEN lives will be saved and righteousness will return to politics and the Godly practice of charity for widows and orphans will be taken on by Godly churches and welfare will be no more since everyone will follow God's laws and work for the needs of their family since the FAMILY will be restored because we all have turned from our sinful ways by the power of the Holy Spirit. And we will still have to deal with the SINister minister and his demons. That war for our souls will never cease until Jesus Returns. AND JESUS will return very soon. America has already crossed the line of demarcation! Donald John Trump must be given another term. He has proven his worth as our leader already, in spite of all the attempts at sinking his ship by those walking in total spiritual darkness. You who hate President Trump and who are determined to destroy what God has ordained; what is America the Beautiful, YOU will be very sorry!
Pray with me, right now! If you don't have Jesus in your heart, simply ask for God's Forgiveness and rely on the power of Faith to overcome the evil of temptation.
"Dear God, I am a sinner and realise I need salvation. I need Jesus Christ as My Lord. I need your power to begin a new life of service and love for my fellow man. I need a clean heart, God. I am lost and going to Hell without Hope and I must surrender to Your Will. I believe in the miracle of salvation and forgiveness of all my sin. Wash me now in the cleaning blood of Jesus. Open my eyes to your truth by the daily reading of your WORD! Thank You Lord, for saving my soul, AMEN"
Now, if you prayed this prayer, your life will change but it will not be a bed of roses. The closer anyone gets to the Will of God, the more stressful trials will come at you from the SINister minister and his horde. The best way to overcome is to go immediately to God's Word and find a group of True Believers to spend prayer time with. A scriptural based fellowship for weekly worship is a good thing. And pray for me and those who are unable to attend worship. A phone call to a Bible-based church will provide information. Pray! Pray! STUDY THE WORD AND PRAY FOR AMERICA! Time to do so may be running out. VOTE RIGHT!
And that's what I get from My Box of Chocolates right here in my little corner studio under the shadow of Kyle Field.
AMEN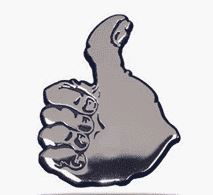 James G Austin, '69