How are you doing? Are you extremely calm during our present storm? Are you stressed or anxious about anything? Are you fearful of the future? Do you sleep well? On what foundation is your Hope built? What do you truly believe in? Do you know anything, for certain? Where do you fully place your trust? "What's InYour Wallet?" It's pretty obvious that 'social concerns' occupy the minds of our Aggie Football Team. At any rate, if you find your self stewing in 'situations' and are frustrated that no solution appears in sight, perhaps you should consider what Holy Scripture teaches:
"The person without the Spirit does not accept the things that come from the Spirit of God but considers them foolishness, and cannot understand them because they are discerned only through the Spirit." (1 Corinthians 2:14)
Life is a croc without Jesus. Things will appear much more important than they really are. The SINister minister is an expert at legerdemain and slight of hand. He makes everything ugly appear just about as scrumptious as imaginable..and that's just what it is..imagination. The fleeting surrender to his temptation and suggestion results in a nasty taste in the mouth and makes up just another step toward company with him in Hell. If you do not know My Lord Jesus, then everything I share will be of no interest at all. We talk about Aggie Spirit and it's good, but much better is a visit by the Holy Spirit who brings eternal hope and joy. I get upset and wrestle with life, but once I shut up and listen to the tiny voice of truth and comfort, well, all else is detritus like stinky garbage. As an avid Aggie and Cowboy fan, I am a bit put out by the past games. I could wallow in pity and pout, but looking ahead, I see such a glorious future with God, Jesus, Angels, Saints and Loved Ones who were smart enough to "discern through the Holy Spirit", that I smile and say, "So What?!" Can you look around and see all the state of our nation and say that? Well, "This Is The Day That The Lord Has Made and I Will Rejoice And Be Glad In It", 'cause I "DISCERN!"
And that's what I get from My Box of Chocolates right here in my little corner studio under the shadow of Kyle Field.
AMEN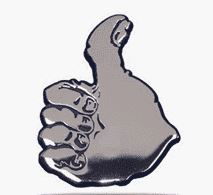 James G Austin, '69