When you are asked, "Do you believe in God?" What is your answer? There is only one answer, right? Or, perhaps you might respond, "That's none of your business", and that should end the conversation. But, I believe in God and I believe it to be everybody's business to know that. I believe in only one God and everything you and I have and experience is His business. I believe in the God of the Holy Bible. I believe that the Holy Bible is God's final word on everything for everybody. I believe we have made a grievous mistake in ignoring God and His Word and I believe that bears grave consequences. I believe in Jesus. I believe that he was born of a virgin. I believe he lived a perfectly sinless life of love for everyone. I believe he loved you and me enough to die the 'sin death' so that we could be declared righteous enough to live for eternity with him in Heaven. I also believe in Hell. I believe Hell awaits every human being who fails to accept God's Greatest Gift of Forgiveness. I know that Gift to be the sacrifice of Jesus' life on a cross of shame. I believe that God created the world and all therein. I believe God created each of us for a purpose. I believe that the joy of sex was for the purpose of populating the world with people whose only purpose was to live a glorious life of love and adoration for God and we have failed in that. I believe that all elected officials are divinely chosen by God for the purpose of serving for the good of us all. I believe them to be what we deserve and that they are to be respected and supported by prayer. I believe America to be the only nation whose origin was divinely inspired by God. I believe, for the first time in history, we are witnessing just how depraved and abominable we have become. I believe Donald John Trump and Michael Richard Pence to be "Men after God's own heart". Not perfect, but divinely appointed to bring about revival in America. I believe the coming election will be the final straw. I believe EVIL is running wild in our streets. I believe we have lost our way and it is tragic. I believe we have been quite acquiescent and allowed Big Government to become our God. I believe God shudders every time we say our pledge of allegiance. I believe we have become worshippers of worldly pleasures and I believe a high price will soon be paid. I believe, in spite of our transgressions, God has not given up on us, yet. There is still time to correct our mistakes of the past century. Vote RED! Return the Trump/Pence ticket to office and make it a majority of Republicans in congress. Give them, their decisions and appointees, four more years to bring the true, constitutional America back. Serve notice that they are to clean the swamp and restore Godly laws and statutes. Watch them like a hawk and should they fail to do as ordered, dump the whole bunch and start over. What politicians would have us to believe is that governing is a delicate balance of power. That is certainly true, but the 'power' is in the hands of the governed, should we be brave enough to utilize it at the ballot box. We must not change to continued Godlessness. We ain't broke, so leave Trump/Pence for Four More! David wrote this simple truth about "being Under God", "Truly my soul finds rest in God; my salvation comes from him"
Use common sense about COVID-19 and Do The Right Thing! Return God, Trump, Pence and Republicans ONLY. After all, "what the heck do we have to lose?"
And that's what I get from My Box of Chocolates right here in my little corner studio under the shadow of Kyle Field.
AMEN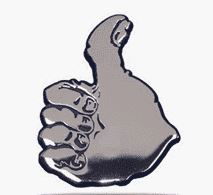 James G Austin, Med/PR'69