As we approach this election, with all indications that the Democrats have "enrolled" illegals, victory for the Right may require that every legal Republican, Independent and True Believer, VOTE. Were we to do that and leave it all up to God, we will be much better off! We must do our part. It would appear that the registration of many has been a problem. I have not received my absentee ballot as of this date, myself. It was requested upon my move from the Dallas area, but strangely, no word. The illegal registration effort by our 'Dark State Wealthy' concerns me, as it should all Americans. Do not make the mistake of overlooking just how evil they are. I pray that I may vote, but also pray that every legally registered voter will exercise that privilege. Once done and we "Wait for the Lord; be strong and take heart and wait for the Lord." (Psalm 27:14).......well, it's all up to HIM!
After all, this is and has been "God's Country"!
And that's what I get from My Box of Chocolates right here in my corner studio under the shadow of Kyle Field.
AMEN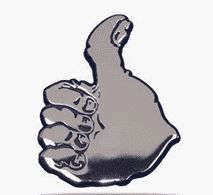 James G Austin, '69