As difficult as it is for me to admit, Retired Admiral William McRaven is correct, but is has nothing to do with President Trump, nor does it have to do with Joe Biden. It's described in scripture as "A Battle for Souls". This divided house that is my nation, is spiritual, not political. lt isn't closely divided. The most those of us, who know what is right can hope for, is about 60-40. My Bible says that more are going to Hell than those of us bound for 'Gloryland'. So, as for me, myself and I, Sam praying for God's Vote to be Merciful and Gracious so that America Will be Beautiful Again! The whole world is going the wrong way, but that's not anything new, is it? The United State of America has joined the horde since the 60's and God's Vote has decided every election. Won't you join me in diligently praying for national repentance, forgiveness of all our sin and the Divine Healing of our land?
"Take delight in the Lord, and he will give you the desires of your heart." (Psalm 37:4)
And that's what I get from My Box of Chocolates right here in my corner studio under the shadow of Kyle Field.
AMEN and AMEN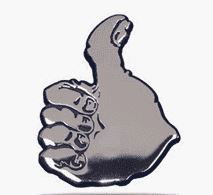 James G Austin, '69