I never heard my father swear! I heard my father say mean and hateful things whenever he had visited "Jack Daniels", but I knew that it wasn't my father talking. Booze will always do that, donchaknow? I regret that can't be said about me, since others did hear me swear, but for sure, it was never My Lord's Name! I've been very careful about that. It was the one thing that concerned me in my theatrical days. Swearing and cursing seem to be necessary for a production to be interested. That and total nudity.
Aggies, I have a verse that addresses what tiny tongues say. It is from a letter written to the church in Ephesus by the Apostle Paul, but it certainly applies to all of us today:
"Do not let any unwholesome talk come out of your mouths, but only what is helpful for building others up according to their needs, that it may benefit those who listen." (Ephesians 4:29)
When I was in broadcasting, there were a few words that could cost my radio station heavy fines, should they be uttered 'on-air'. Today, they all make up ordinary conversations. In sports, prime time television, social events, four-letter words, "Jesus", "God" and "bodily functions" are quite acceptable. It would be interesting to find one Former Student who has never heard nor said one at some time. It just comes natural and that's the problem. That which comes 'natural' is a result of the power of evil in all our lives. I would be thrilled (and God would smile) if one member of the Corps or any other Former Student from Texas A&M, would never participate in 'unwholesome talk'. And I would like to know if any of you have ever had a boss or officer who never did it. I know of only one man who lived on this earth and spent his life totally without uttering one 'unwholesome' word. He lived his whole life, tempted just as I have been, but never committed a sinful act. He did it so that you and I could escape "HELL". It is my prayer that all of you escape that. It is the most important decision any man, woman or child can make. Won't you allow Jesus Christ to cleanse your soul today? Only Believe! It's the one way to be forgiven of all our transgressions, ALL, forever. And that's AMAZING GRACE.
And that's what I get from My Box of Chocolates right here in my little corner studio under the shadow of Kyle Field.
AMEN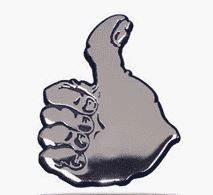 James G Austin, '69