Prosperity preaching is very popular. It has been a major stumbling block for decades due to quoting God's Word 'out-of-context'. This verse, written the Apostle Paul to the church in Rome, is a perfect example of why. Here Paul is reminding "believers" of God's provision. It doesn't apply to EVERYONE. Too many sermons generalise and that is used by the SINister minister to lead unbelievers further astray.
"He who did not spare his own Son, but gave him up for us all—how will he not also, along with him, graciously give us all things?" (Romans 8:32)
It is time for sermons to "Tell IT Like IT Is!" It is time for elected officials to "Do As PRomised!" And it's time for you and I to "Do As Ordered!" What is is about the word, "COMMANDMENTS", that confuses us? Perhaps it is a good time for every Aggie student to take a course taught in the Corps. Following orders is drilled into them. No IF or BUT! Jesus followed orders and added one commandment, "That we love one another just as God loved us". The Psalmist wrote this further reminder(Psalm 119:165), "Great peace have those who love your law, and nothing can make them stumble." Responsibility is a Gift, not a Confusion! Do the right thing, always.
Time's a'wastein'!
And that's what I get from My Box of Chocolates right here in my little corner studio under the shadow of Kyle Field.
AMEN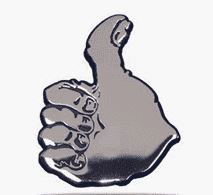 James G Austin, '69