"Finally, all of you, be like-minded, be sympathetic, love one another, be compassionate and humble."
(1 Peter 3:8) This is from a big fisherman who thousands of years ago. He sold fish in the market place, just as his family had done for centuries. He and his brother, Andrew, were mending their nets near their docked fishing boat when a fellow walked up and said, "Nice job, guys. Stop what you're doing and come along with me". They did and were the first of Twelve. Uneducated, except for religious instruction by their father, these two played a big role in the ministry of Jesus Christ. Both died a martyrs death and one, in fear, denied being associated with Jesus. Were I to be honored ss the speaker at your Commencement Celebration, I would deliver a message of "Service and Sacrifice", based on this short verse written by Simon Peter, inspired by the Holy Spirit. Since you would have matriculated through years of study and passed your 'Finals', I would encourage all of you to agree to have a change of heart that would control the adult you have become.
Realize there is a true way to live your life, based on Holy Scripture, by following Jesus, yourself. His way is clearly laid out in every book in the Bible.
Begin each day in prayer and meditation for others first. Put yourself in their shoes and be supportive of their plight.
Beginning with those around you, think on others with love and understanding. Refuse to participate in an arguable state of mind. Make Jesus' "One Commandment" yours. "Love God and others first".
Never become judgemental, make effort to be kind and considerate regardless of the other's behavior.
Make a difference in another's life by doing as Jesus would do. Serve Others First Without Demand.
None of this comes natural. It isn't taught as a Mantra. The "HOW-TO" can only be found in Scripture and it will not be easy, but the rewards are so much more fulfilling than otherwise. Life will pressure you to think only of yourself. Every day you will be urged to "get yours first or get even". It is always a good idea to begin each day in God's Word and a prayer for a Clean Heart. The Eternal Benefit is a much better way to go, donchaknow.
If an uneducated fisherman can do what Simon Peter did, then certainly any graduate from our esteemed university can! Chances are no classwork provided the power of Godly witness that you receive on your own. The world is crying out for hope. The world can never provide the Truth of Jesus Christ even though they know of that Truth. Human intellect is unable to perceive it. Only belief in the only begotten Son of God and His Sacrifice for Souls can provide Eternal Hope. Start each day with Jesus Christ and "live forever in His Presence".
And that's what I get from My Box of Chocolates right here in my little corner studio under the shadow of Kyle Field.
AMEN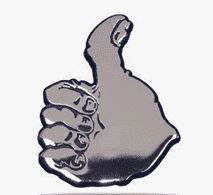 James G Austin, '69