"STOP the world, I wanna get off!"
That is the name of the game today. BUT, even though we are still around; even if all this doesn't make sense and even if we are destined to remain, there is one TRUTH on which we stand. It comes from Scripture and is a direct quote from My Lord Jesus Christ by John(chapter 16, verse 33).
"I have told you these things, so that in me you may have peace. In this world you will have trouble. But take heart! I have overcome the world."
Now, that's what I'm talking about. All this mess is like a Broadway play (a long Broadway play) and even though it is pretty scary, the final curtain falls on simply "make believe"! This old world will come to a screeching stop and in its place, a new beginning for all of us who are a child of the king!
Elections, real or imagined, will come and go. Men and women will make and break promises. Homes will continue to be 'wrecked'. But, through it all this spoken truth will last and last. So, Take Heart! Jesus Wins! I am reminded of a great od hymn by George Beverly Shea - "I'd rather have Jesus than silver or gold. I'd rather be His than have riches untold. I'd rather have Jesus than houses or land. I'd rather be led by His nail-pierced hand. I'd rather have Jesus than vain applause. I'd rather be faithful to His dear cause. I'd rather have Jesus than worldwide fame I'd rather be true to His holy name. Than to be the king of avast domain or be held in sin's dread sway. I'd rather have Jesus than anything this world affords today!"
Jesus will never fail to take care of His own. Never! So, bring it on world! Because He lives, I can face whatever!
And that's what I get from My Box of Chocolates right here in my corner studio under the shadow of Kyle Field.
AMEN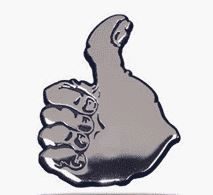 James G Austin '69