"Arrogance of the Earthbound"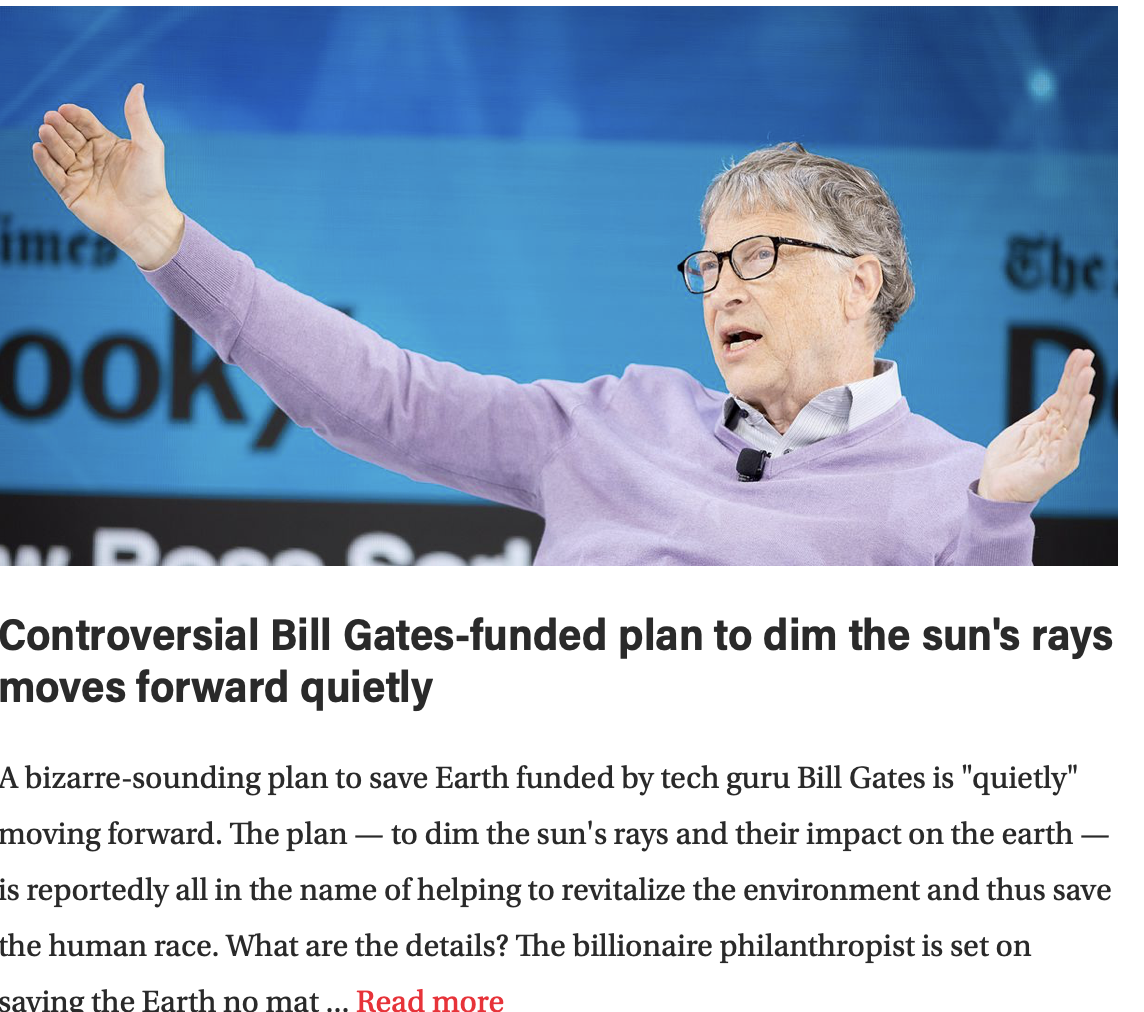 It's all on the web and a perfect example of spiritual control of the SINister minister. Bill is being very honest, based on "what's in his own safe". He believes the lies. He is genuinely determined to save the earth, no matter what the cost. BUT, Bill and those like him, have no idea as to what ignorance of the TRUTH will really cost. He is one of the most central figures in all our confusion. The unfortunate facts are that Bill's wallet won't make a bit of difference. Scripture lays it all out but Bill and his ilk consider that to be illicit. He will probably be successful in his effort, as long as God will allow. All the diabolical plans of the "left leaners" will most likely come to pass. BUT, for all God's Children, "'Hit Don' Mek No Dif 'unce"! If all who think like Bill Gates would just read the last book in The Holy Bible: if they would just believe that truth, OH! What a wonderful World this WOULD Be!
"Do not let your hearts be troubled. You believe in God; believe also in me. My Father's house has many rooms; if that were not so, would I have told you that I am going there to prepare a place for you? And if I go and prepare a place for you, I will come back and take you to be with me that you also may be where I am." (John 14:1-3)
And that's what I get from My Box of Chocolates right here in my corner studio under the shadow of Kyle Field.
AMEN
James G Austin '69
"Happy New Year"