"Project 2021"
Ugears model kits were introduced to me by my friends out in Idaho this past month and it has opened a new visage for the future. I love building models. Over the past decade or so, I must have completed over 200 model airplanes, many were donated to the North Carolina Air Museum back in 2016. Others I simply left behind in moves. Now, I am building wooden models from www.Ugearsmodels.com. From the Ukrain comes this absolutely challenging new project. I built these shown here for my daughter and her family over in The Colony. The Nativity, Clock and model planes were her gift to me for Christmas. My joy is completing them with my signature, dated, and returned to them as my gift. My daughter-in-law over in Austin is sending a plethora of models for her family. Here's my deal for anyone who is interested. I will complete kits and return them to you if you purchase and send to me. Leave your email comments and I will respond and we can set up the whole thing. No charge on my end. You will only be out the cost of the kits you purchase and send me, plus postage to send back to you. The only thing that will delay me is a bit of arthritis in the fingers. Here is Jeanie's kit: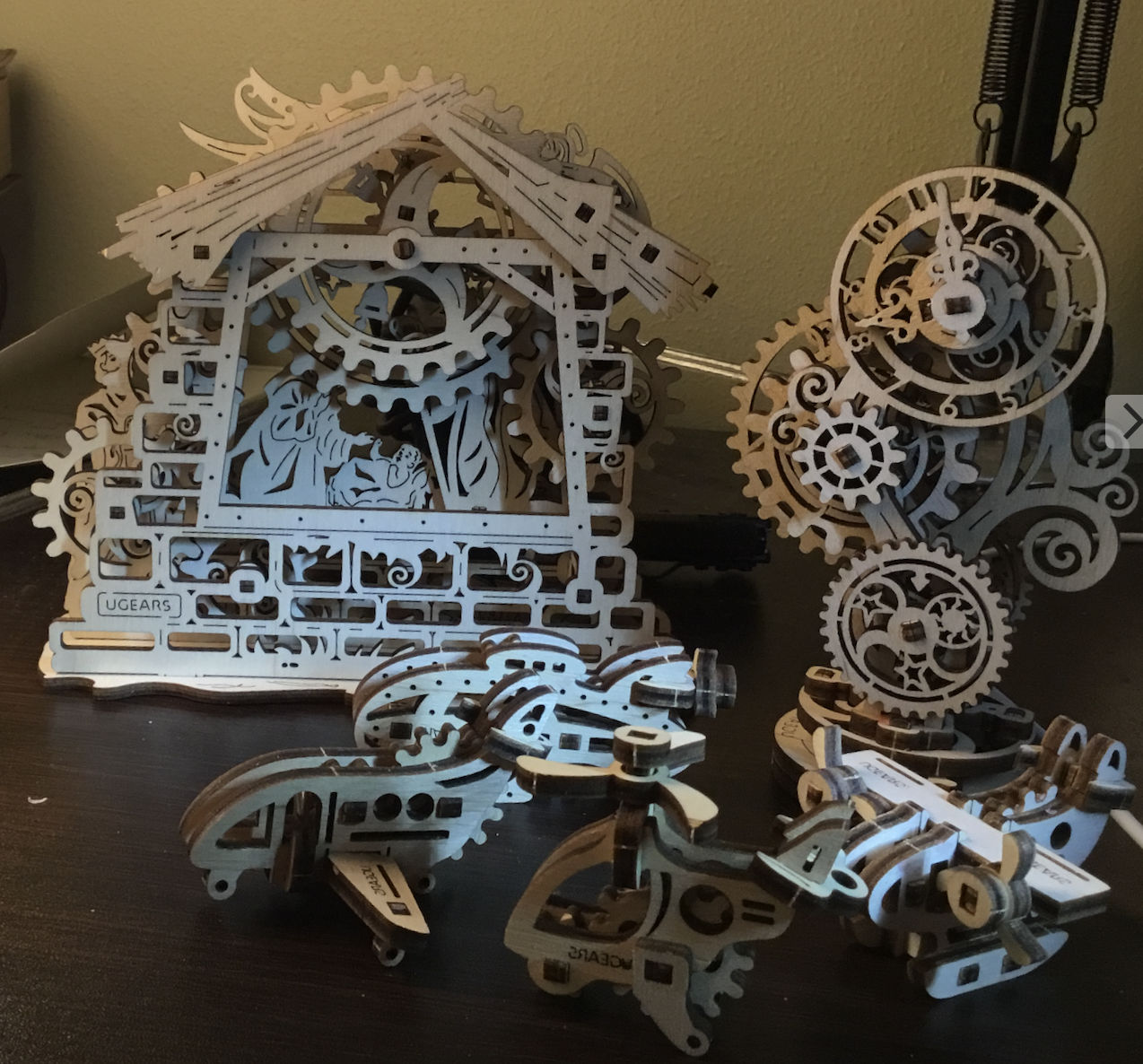 "Comment" if interested with your email and I will respond. Thank You.
Happy New Year!
And that's what I get from My Box of Chocolates right here in my corner studio under the shadow of Kyle Field.
AMEN
(kits are available on Amazon, Woodcraft Magazine or from Ugears.com)
James G Austin '69