"Precedent First"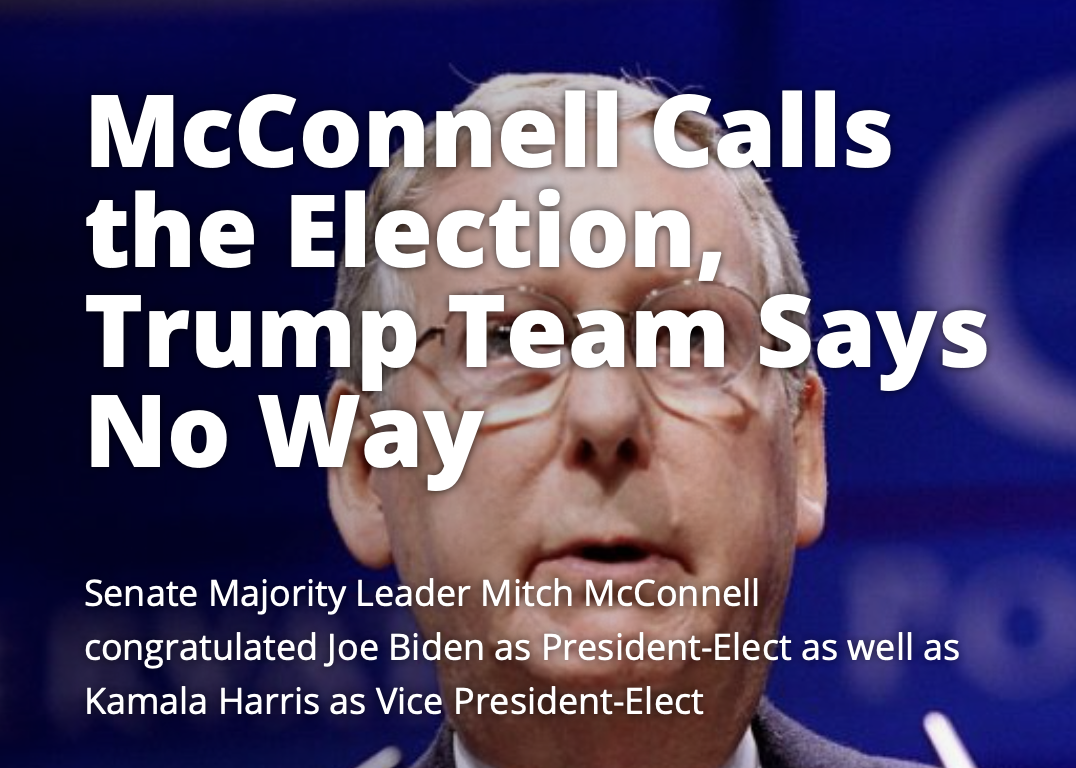 It should come as no shock that any congressman should be welcoming Harris/Biden. It is the proper political response. If you recall, President George W Bush did so early after the 2012 election was over. I thought is a wimpy move, but after seeing the waffling this time, I am not surprised. All anyone in elected office is only interested in 'staying there'. What I sense to be the case for Donald J Trump is totally the opposite. Egotistically, he hates to lose, but I believe him to truly love this country and is motivated to do what is best for us all. He doesn't need to be President. He is, and will be, successful in whatever he determines to do. We are not finished hearing from him! He will fight with every means possible to get to the bottom of this fiasco. I cannot help financially, but my prayers are with him. If he is a "Man After God's Own Heart", he will succeed and we will all be the better for it. My prayers include a faith in the power of God to do what is best for His Own. In John 10: 27-28 it says that we are assured of our place in God's family, come what may. I stand on that promise and so can you. Grab your seat at God's Table and rest easy through it all. Heaven's Our Home, We're Just Here on a Visit!
And that's what I get from My Box of Chocolates right here in my corner studio under the shadow of Kyle Field.
AMEN
Anything ILLEGAL will never be LEGAL. NEVER!
James G Austin '69