This is the third "Ten" best Aggie football players as determined by Bench Report in 2011.
Kieth Mitchell OLB - He was the star rushing the passer from his OLB position in 1995 and 1996. MVP of the Aggie victory over Michigan in the 1995 Alamo Bowl. Named All-American after tallying 14.5 sacks and 10.5 tackles in 1996, but was not deemed worthy of All-Conference accolades in the Aggies first year in the Big 12 despite leading the conference in sacks. Kieth finished his Aggie career with 34 sacks, was not drafted by the NFL, but signed as a free agent with the Saints. Started 79 consecutive games for the Saints and made the Pro Bowl in 2000.
Antonio Armstrong LB - Named All-American in 1994 with 62 tackles, 17 for a loss, Armstrong was selected in the sixth round of the 1994 NFL Draft by San Francisco. He was limited by injury and traded to Miami then moved up north to star for multiple years in the CFL.
Jeff Fuller WR - Long considered one of the best wide receivers to ever wear Maroon and White, Fuller set multiple records including most catches in a season and most receiving touchdowns in a career. He was the first Aggie to ever surpass 1000 receiving yards by setting a school record of 1,066 yards in 2010 and tied the A&M record with 72 receptions and set the new Aggie record of 12 touchdowns. At this writing, Jeff was expected to end his 2011 career with more accolades.
Brandon Mitchell DE - As a dominant member of R. C. Slocumb's "Wrecking Crew" in the mid-90's, Brandon was named All-American in 1995 when he had 47 tackles, 6 sacks and 9 tackles for a loss. Selected by New England in the 1997 NFL Draft, he started for the Patriots 2002 Super Bowl squad.
Garth Ten Maple LB - Named All-American after the 1975 season (one of three that year), Ten Naple teamed with Ed Simonini to lead the number one defence in the nation, allowing only 183.8 yards each game. He was drafted in the th round by the Detroit Lions in the 1976 NFL Draft.
Dave Elmendorf FS - One of the most decorated Aggie athletes of all time, Dave was named All-American in 1970 after intercepting six passes and 457 kickoff return yards. As a renaissance man, was named All-American in baseball and academic All-American in both football and baseball. The Los Angeles Rams drafted Dave in the 3rd round of the 1971 NFL Draft and he would go on to earn All-Pro and play in the 1980 Super Bowl. He also had a stint as coloraturas for Aggie football broadcasts.
Ed Sinonimi LB - Starred in the Aggie defense, that in 1975, Pfinished 10-2 and was ranked 11th in the final AP poll. Ed was All-American in 1975, SWC Defensive Player of the Year and All-SWC three times. He led the Aggies in tackles three straight seasons and set a record of 92 tackles as a freshman in 1972. Drafted in the 3rd round of the 1976 NFL Draft, Ed played in the NFL for seven years with the Colts and New Orleans Saints.
Patrick Bates S - He was huge and physically dominating, patrolling the secondary with bone-crushing tackles. He made All-American in 1992 with 95 of them. He also had two interceptions and a fumble recovery. Bates was selected in the first round of the 1993 NFL Draft by the Los Angeles Raiders.
Gref Hill RB - He set an NCAA rushing record of most rushing yards in a debut of 212 yards in a defeat of LSU at Baton Rouge and went on to set a school and SWC record as a freshman with 1216 yards. Named All-American in 1992 for rushing for 1,339 yards and reached the 2,000 yard mark faster than in runner in SWC history. Gregg finished his Aggie career with 3,262 yards and 33 touchdowns. Declaring for the NFL Draft early as a junior, he was selected in the first round by the Chiefs. He played for six years for Kansas City.
John Kimbrough RB - All-American in 1939 and 1940, Kimbrough was a double threat on both offence and defence. During the 1939 championship campaign, he rushed for 475 yards, 10 touchdowns and intercepted five passes. Finishing second in the Heisman balloting in 1940, he was a first round selection in the NFL Draft by the Chicago Cardinals. John was a very handsome man who attracted the attention Hollywood where he starred in two western movies. He also was head coach at Baylor and West Texas A&M as well as member of the Texas Legislature.
I will post the final ten tomorrow along with a list of outstanding Aggie football players for you to choose your favourite.
And that's what I ge from My Box of Chocolates right here in my little corner studio under the shadow of Kyle Field.
AMEN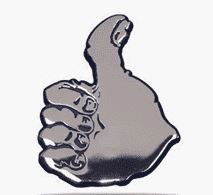 James G Austin, '69