"WHY are we HERE?"
We rather bounce around in life, don't we? I recall transitioning from the comforts of home and high school, to college and from college to the real world. I was not as some are...I was a free-spirit, going whatever direction the daily wind blew. I knew right from wrong and when in doubt had it succinctly explained by razor strap. I knew Jesus before I began school. I was taught Bible truth even though it was not always in evidence. As a carnal Christian, I leap-frogged from Mount Pleasant, Texas to Marshall, Texas, from high school to college, knowing I was musical and could play a horn and had a full-ride-scholarship. In pursuit of a teaching degree, I matriculated from East Texas Baptist College in Marshall to Sam Houston State Teachers College in Huntsville, Texas as a sophomore and was granted full-ride in music. That was where I should have internalized Apostle Paul's verse:
"I pray that the eyes of your heart may be enlightened in order that you may know the hope to which he has called you, the riches of his glorious inheritance in his holy people," (Ephesians 1:18)
My mother saw to it that I never missed Sunday school or Church nor one day in public school, ever. You''ve heard it said, "I darkened the door every time it opened"? Well, that was me. I once asked my mother, "How did it work out that I had all my childhood diseases during holidays and summer?" She just smiled. I had twelve "Perfect Attendance" certificates presented at the end of school year and even from First Baptist Church too. Two services each Sunday and one on Wednesday night and Vacation Bible School and Church Camp summers. Once I hit the ETBC campus, I discovered what most of the world was enjoying on Sunday. I majored in "Prodigal'. The only time at church was when the college choir sang at some East Texas Baptist Church. My room mate, A J Zumwalt, talked me and a buddy, Jimmy Vann, into transferring to Sam Houston. We all enrolled in the fall of '50 and I was fortunate to continue a free-ride with a scholarship in Music. Jimmy was a vet, so he chose the dormitory. A J and I shared a suite in a private home, just off the campus at Sam. It was in Huntsville that I began church attendance, but it wasn't necessarily to worship. I had sung all my life. I led music in my home church sometimes and even conducted the adult choir at First Baptist, Mount Pleasant in a Christmas Cantata at the age of 15. As a music major at Sam, it was a smooth transition to be paid to direct worship music at a church. My scholarship at SHSTC required participation in every musical organization and paid Twenty-five dollars a month to secure and open the Music Building each day. In today's economy, that would be just under $300 per month and seventy-five dollars monthly from a church would add an additional very nice income. (For most of my entire life, I've never been without a part-time ministry position in various churches)
I know what it is like to stray from a Christlike life. I know how tempting life can be when somewhat in the limelight. I know how easily a believer can get caught up in sin and that's simply "Hypocrisy"! I know, because I lived it and it cost me two marriages to beautiful ladies and heartbreak for some beautiful children. I am sitting at a desk, in a corner of the master bedroom of a house Marilyn Austin and I purchased in 1963. Along with my daughter and granddaughter, I am "Back Home".
I got a wake-up call back in a rehab center in Plano. God paddled my rear pretty good. The Prodigal returned and my life is filled with a need to share what mistakes can cause in a life. Even though I was ordained in a Baptist Church in Las Vegas, I haven't lived as I should. Now, it's critical. Now, it's time to get real. Now, it's time for God and Jesus Christ to be in charge. Plans are in the works for a "Virtual Prayer Group". Some of my greatest moments of fellowship with an open Bible were in North Carolina. I invite all who would be interested to leave a contact email in comments and I will give you further information. With COPD and COVID, 'going' is limited, but we can gather in His Name, donchaknow. We'll call it "One Gathering UNDER GOD!" Leave contact if interested.
And that's what I get from My Box of Chocolates right here in my corner studio under the shadow of Kyle Field.
AMEN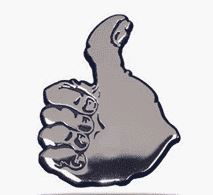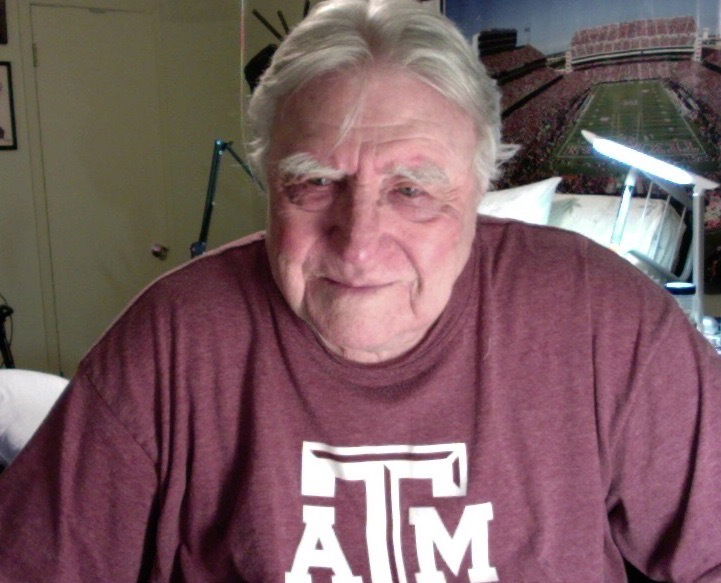 James G Austin, '69
Coming Soon! a virtual gathering for the common good.