"Serendipity and the Brass Ring"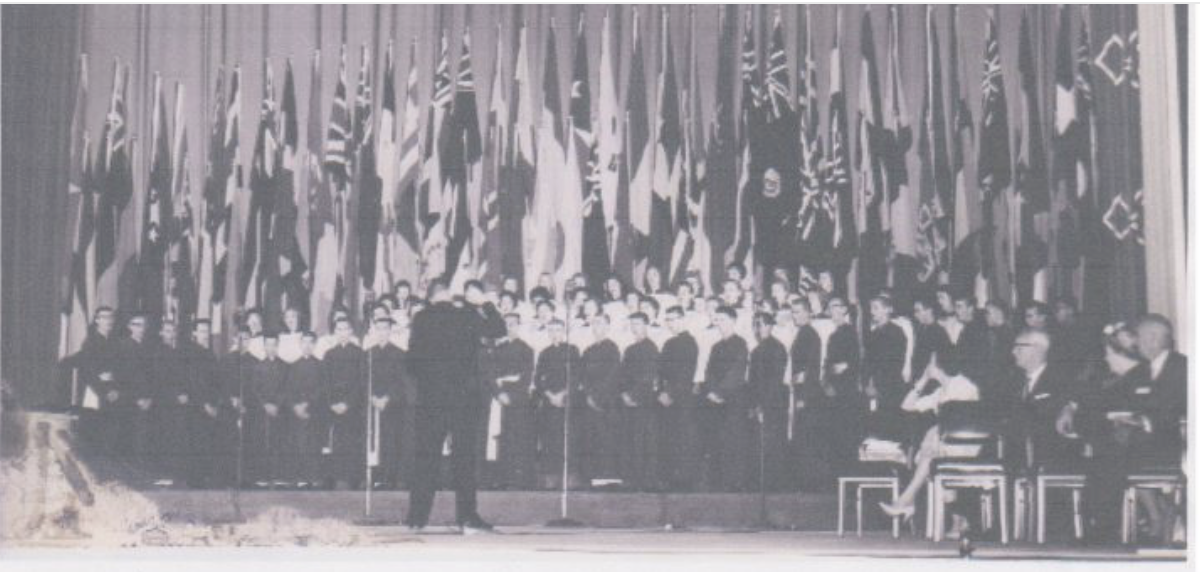 As I approach my four-score and ten, I am convinced that what my friend Troy Dungan shared about a visit he and his lovely wife made to Ireland. Troy and Janet were greeted at an eatery by a gentleman who, as he was seating them. asked, "And how has this day been for you?" Troy's response was, "Fine, and You?" "I am too anointed to be disappointed and too blessed to be depressed". When I heard that, I thought, "I understand that very well since I too am blessed!"
As I look back on my life, it would read like a movie script. I've met some very famous and interesting people and had opportunity to do some pretty excitingly unusual things. I met and visited with Howard Hughes at the age of ten. I had traveled with my Dad and his friend, Harold Grimes, to Harold's office at the Talco oil field. He was Hughes Tool and Supply manager there. Daddy and Harold were talking in the office, so I took an airplane that my grandfather had made for me and was sitting on the front steps when a dusty Chevy coupe came in and parked. A very tall, slender man with a flop hat, searing kakis and tennis shoes, got out and sat down beside me. "What's your name and where did you get that fine plane?" I told him and said, "My grandfather built it for me." "Will It fly?", he asked, knowing it probably wouldn't since it was made of wood and propelled up-and-down fins on the tail. He had told me to call him "Howard". After a chat, stood and brushed his pants and said, "Have to go do business with my manager, take care now. As he was leaving, he said, "Nice to meet you, son. And if you love to fly, then do it". When I went for a physical for the Air Corps at the age of 18, I discovered I was colorblind, so I went to college instead. So, I didn't play sports, but chose the cornet(trumpet) instead and even though I had no 'music -reading' knowledge, I proceeded to a college degree in Voice with a minor in English from Sam Houston State Teachers College in Huntsville, 1953.
SERENDIPITY
Since I had a degree from college, I was a favorite 'Plant Protection Officer' at Lone Star Steel. When LBJ and his family came to celebrate the opening of "Lake of the Pines" in 1958, I was selected to chauffeur them around East Texas. They were delightful.
Prior to the opening of school year 1958, Marilyn and I were hired by Bryan Public Schools as girl's PE and Jr and Sr High Choral Director. We were hired three days before the school started. It was that choir that made the trip to New York as State Official Goodwill Representatives at the international convention of Rotary International. We were the first high school choir to appear 'live' on NBC's "Today".
David Merrick was producing the Radio City Rockettes extravaganza and he invited my choir to perform a ten week stint with the dancers, but could only take 40 singers. I had over 60 and refused to leave anyone home.
I first was hired to teach music in New Waverly Schools while completing my bachelors degree at Sam. They allowed me to do this in lieu of my final semester as a practice teacher.(The pic above was taken at Madison Square Garden for the Rotary Convention)
I taught music in Cedar Bayou, Pampa, Bryan, Las Vegas and North Carolina schools.
Off and on, my broadcasting career spanned half-a-century culminating in the induction to Nevada Broadcasters Hall of Fame, 2001.
My "Sound Ideas" novelty commercial for Lilly Ice Cream was selected as the "Novelty Spot of the Year 1970".
Was County Chairman of the March of Dimes and President of the Brazos County Youth Baseball Association.
Was the voice for various savings and loans, banks, state and federal bureaus in the 70's and 80's
Principal Actor/Equity Deputy for over three-years with Houston based tour of "The Best Little Whorehouse in Texas" to twenty-six cities(1979-1982)
official spokesman for the Nevada Resort Association and the Desert Inn Hotel and Casino.
All this and more, yet as I think back, it wasn't me, it was "HE". Whatever good resulted is to God's Glory!
AMEN
(one interesting aside. The choir, dressed in robes, took the subway to Madison Square Garden on the day we performed for Rotary International. It was obvious that getting all sixty on the same train was an impossibility, before I could divide the choir and assign each to take the "next train", I looked across and saw half my choir on the other side! The Garden was "Uptown" and the other side was "Downtown"! Once on the train, I asked the conductor for help. He sent a dispatch that had someone go and get the rest of my choir to the right train. We were on a tight schedule and I must admit panic as we awaited my lost sheep. Thankfully, a rather 'sheepish' flock arrived in time. That was probably the best "Follow the Leader" lesson that choir ever learned.)