(This is on the internet, written by Michael Taglienti, October, 2011) Ten more AGGIE athletes we should never forget:
Jorvorskie Lane RB - One of he best power backs ever to wear maroon and white, Lane set a career record of 49 touchdowns and even though he had great hands, was under-utilised by Coach Franchione. Some would say he didn't meet his potential, but he was as good as anyone getting into the end zone.
Ryan Tannehill QB/WR - Another gifted athlete and a double threat on offence, Tannehill now is a very successful NFL quarteback, first drafted by Miami in 2012 and now with the Tennessee Titans. While at A&M, Ryan set record after record. 210 yards receiving against Kansas State as a freshman. He passed for 449 yards in a victory over Texas Tech. He had a 220 yard receiving game and a 400 yard passing game in his career and at that time was the only player in the history of the NCAA to do so.
Pat Thomas CB - All American, 1974-75 and had a career record of 13 interceptions. He was drafted in the second round of the 1976 NFL draft by the Los Angeles Rams and played in two pro bowls and the 1980 Super Bowl. Thomas played seven years in the NFL.
Lester Hayes FS - Intercepted 8 passes and named All-American in 1976. The Aggies led the SWC all four years Hayes was on the team. Selected in the fifth round of the 1978 NFL draft by the Oakland Raiders, he helped the Raiders win the 1980 and 1983 Super Bowls. Lester Hayes was a five-time Pro Bowler and is still considered one of the best lock down corner backs in pro football history.
Robert Jackson LB - Teamed up with Garth Ten Apel and Ed Simonini to form one of the best linebacker corps in college history in 1975. All-American after leading the Aggies with 143 tackles in 1976. Drafted by Cleveland in the first round of the 1977 NFL Draft. Robert played six seasons with the Browns and Falcons.
Aaron Wallace OLB - He was the best at attacking the quarterbacks as a member of The Wrecking Crew resulting in a career total of 42 sacks. In the Aggie 3-4 defines, Wallace had 10.5 sacks as a senior in 1989. Drafted in the second round of the 1990 NFL Draft, he dealt havoc for eight seasons in the Silver and Black.
Jacob Green DE - Named All-American in 1978-79. Set a record for sacks in a single season with 20 and was a first round pick of the Seahawks in 1980. He is credited with 116 career sacks over his 13 years in the NFL.
Ray Mickens CB - As a 5'8" corner, he played like a giant for the Aggies in the mid 90's. All-American with four interceptions, three pass broken up and 59 tackles in 1999. All-SWC player in 1994 and 1995 was 4th in all time list of defended passes and was a 3rd round selection by the Jets in 1996. Ray retired after 11years in the NFL.
Shane Lechler P - Some may question Shane's inclusion, but they never saw him play, recruited as a quarterback, he was quickly made the punter as a freshman. With a career punting average of 44.7 yards, he was easily named All-American in 1998 and 1999. As a senior he averaged 46.5 yards per kick. His sophomore average of 47.0 was a school record. He threw a touchdown pass against Texas Tech as a senior and Mack Brown credited him when he kept pinning the Longhorns in the shadow of their end zone in the 1999 "Bonfire Game". Drafted in 2000 by the Raiders in the fifth round, he set a Monday Night Football record with a 77-yard punt against Denver; he was an eight-time pro bowler with an NFL record punting average of 47.3 career yards and was the highest paid punter in NFL history.
Jason Webster CB - One of the most underrated players to ever don an Aggie uniform, he was selected All-Conference and All-American after the 1999 season. He took his first career punt return to the house against Oklahoma State and in '99, he had 74 sacks four interceptions and 10 passes broken up. Webster was selected om the second round of the 2000 NFL Draft by San Francisco and retired after nine years with the 49er, Falcons, Patriots and Bills.
(Tomorrow, another list of Aggie Greats who used their God-given abilities honorably).
And that's what I get from My Box of Chocolates right here in my little corner studio under the shadow of Kyle Field.
AMEN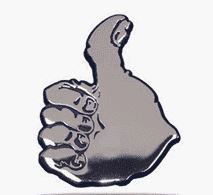 James G Austin, '69