Why Not?
Why does a person who is seeking joy and happiness, totally ignore a personal knowledge of God? What is it that prevents us from finding hope and assurance of eternal peace? Of course, I know there are people who thrive on evil and negative, but when I read scripture, I find that doing life that way isn't as our Creator intended.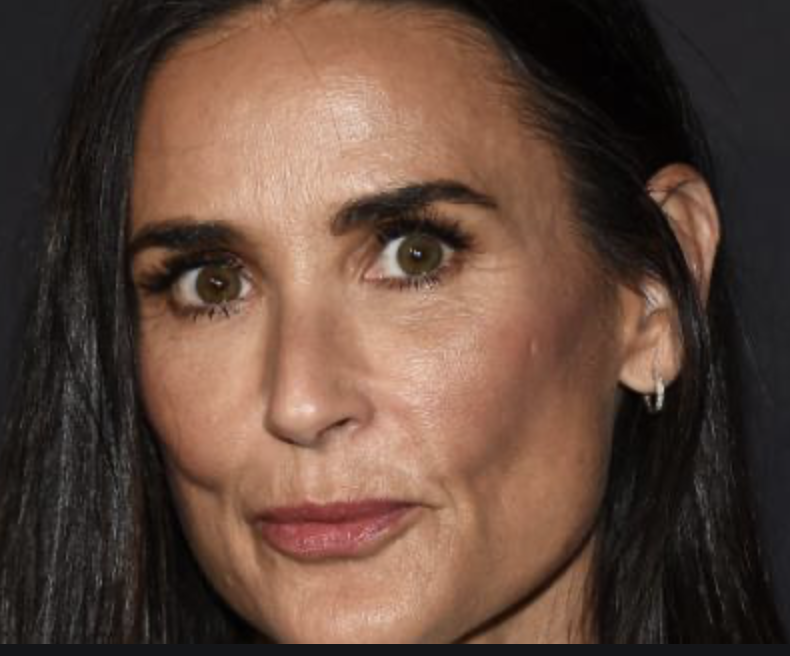 I have long been a fan of Demi Moore. She is not only a very pretty lady, but there has always been something much deeper, hidden from public view. I thought her performance in "A Few Good Men" worthy of consideration by her peers, but something always prevented it. I just completed the audiobook of her 'memoirs' , "Inside Out". It is a compelling narrative, read by Demi, herself. It should be required for young people to read. It isn't a pretty story. It grabs hold of your heart and squeezes. For nearly six hours, you are there with her, through thick and thin. Once you listen until the very end, you realize the futility of relying on this world's opinion of a life. This lady has had it all and with many husbands. Her life has been filled with one blow after another and as she shares the Epilogue, you realize how narrowly she has missed the point. Interestingly, Bible Gateway's Verse of the Day revealed what is missing in Demi's life and the lives of most of us living today. The spiritual warfare will continue until Jesus returns and the majority of those on earth will miss out due to disbelief. Here's the verse:
"This is how God showed his love among us: He sent his one and only Son into the world that we might live through him."
You find it in 1 John 4:9. It has to do with Love, God's Love, and it can't be purchased on the internet. Amazon can't provide it and neither can Walmart. Even the most 'spiritual' of individuals will crater when the world charges in. When I suggest that 'all' should hear Demi's story, I am including parental guidance and discussion. Six hours of despair will leave you totally wrung out, but with God's Love and knowledge of His Mercy and Grace through the sacrifice of Jesus Christ on the cross of shame, you will overcome the black hole of unbelief. The only hope for all of us is Christ and I wonder why we cannot grasp that fact. Why Not?
And that's what I get from My Box of Chocolates right here in my corner studio under the shadow of Kyle Field.
AMEN
James G Austin '69