Why Red and Green?
My uncles served in the Air Corps in WWII. One was a Master Sargent who trained glider pilots and the other was a line mechanic. The older had a very rough life as an alcoholic, passing away at an early age, but the younger went on to complete study at Tulsa University and later was lead designer of the F-15 jet fighter at General Dynamics. He also is credited for design of the afterburner. When I graduated from high school in 1949, I was right along with other young men who reported for duty as pilots, just as two earlier graduates from Mt. Pleasant High School had done. I was sailing through the physical until I saw, "ONIONS". I couldn't understand why the examination ended so abruptly. It was explained that I was colorblind! I was deeply disappointed.
My life without color consciousness has not been dull, but I still missed out on seeing the beauty of God's Earth as others do. Being colorblind came in handy when our public schools integrated, however.
I joined the football coach in joyous celebration. They got speed and I got basses and altos who could sing tenor. The most difficult voices to find for choral directors is high soprano and tenor. Johnnie Wyatt sent me some jewels. Ms Wyatt was an absolute jewel of a lady. Her choirs at Kemp High School were outstanding and polished. She was my mentor and I will always love her. Here is the yearbook photo of Ms Wyatt and the Kemp choir, 1958 (the first year for me in Bryan):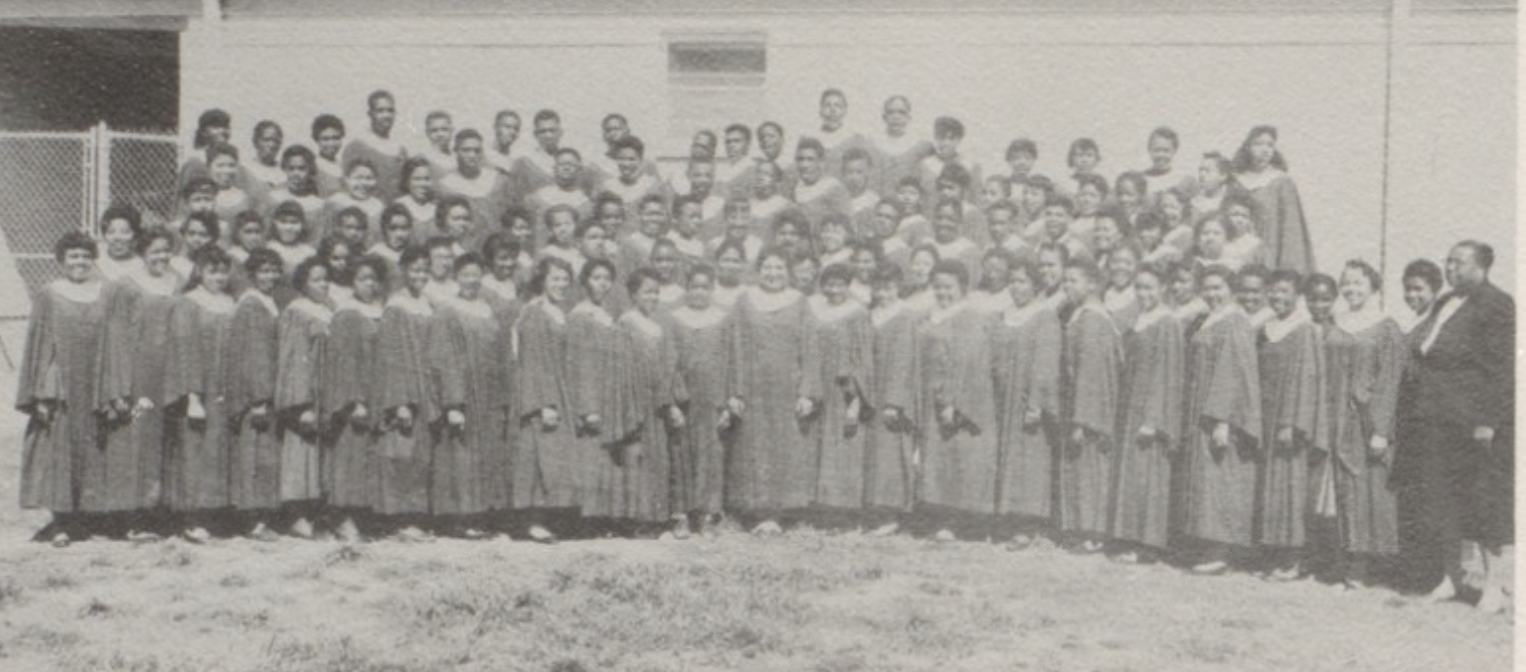 These guys could flat sing!
The world is a better place because of fine people such as Johnnie Wyatt, that's for sure, and why I was totally colorblind!
And that's what I get from My Box of Chocolates right here in my corner studio under the shadow of Kyle Field.
AMEN
James G Austin '69