Vocal Minority Monopoly Losers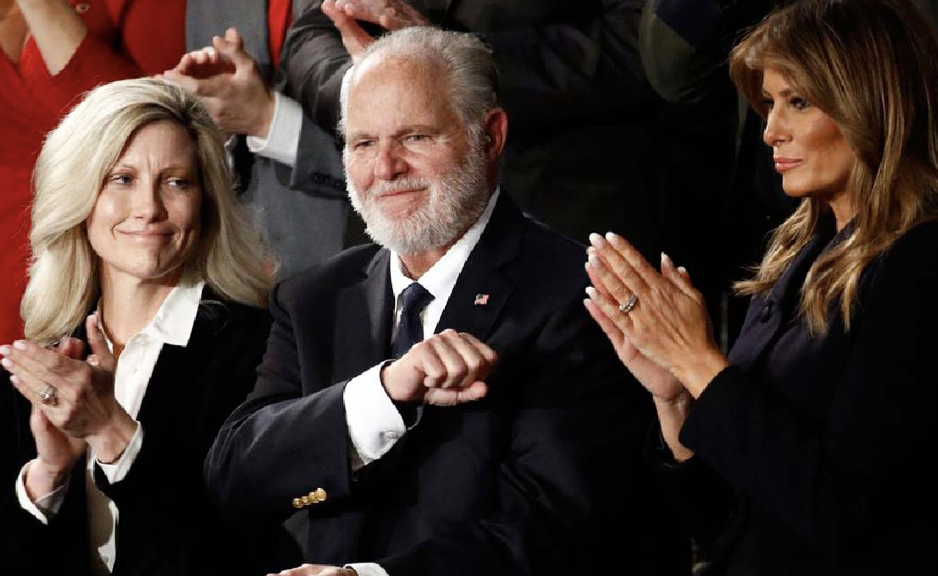 "For I am convinced that neither death nor life, neither angels nor demons, neither the present nor the future, nor any powers, neither height nor depth, nor anything else in all creation, will be able to separate us from the love of God that is in Christ Jesus our Lord." (Romans 8:38-39)
Even when totally in charge, demonic powers frantically seek to devour souls, but they know they have lost the war. Vicious rhetoric and utterly false reporting is of no eternal consequence. Yesterday we lost a man of integrity and conversational skill and "Our Liberal Left" did as expected. They celebrated! What they do not realize, so did Rush and those of us who have the slightest glimmer of fact. My hero received much more reward than "National Man of the Year", he heard, "Well Done, Welcome Home!" Broken hearted for our loss and concerned from whom continuation of broadcast excellence will now permeate the air-waves, we shall continue to stand in the gap! America may be silenced for Truth, but deep down in cleansed hearts, there is joy, "For I am convinced that neither death nor life, neither angels nor demons, neither the present nor the future, nor any powers, neither height nor depth, nor anything else in all creation, will be able to separate us from the love of God that is in Christ Jesus our Lord."
Hollywood haters and ungodly media, spew forth your garbage, as those who stand on Faith will continue to fight against your disgusting efforts to destroy our nation. As all Aggies say, "GIG'em"!
And that's what I get from My Box of Chocolates right here in my corner studio under the shadow of Kyle Field.
AMEN
James G Austin '69