A Begotten Son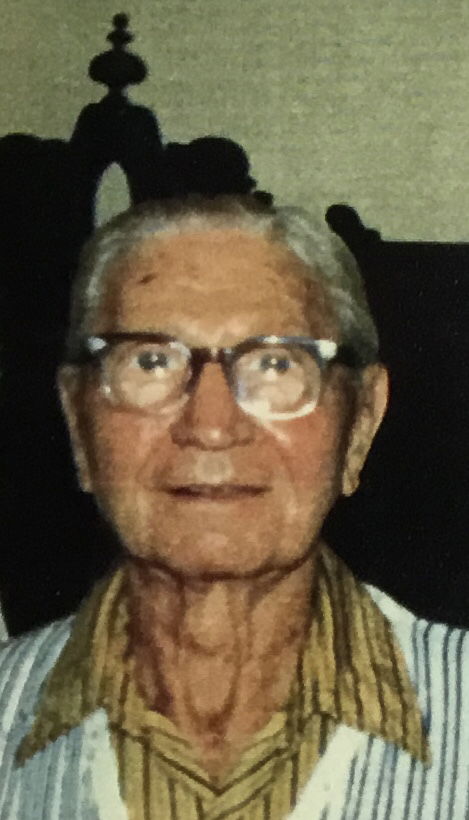 Sometime in May 2000, a man and his wife made love and that union resulted in a boy who, were he to have lived this long, would be one-hundred-twenty-years-old. That boy grew into the man who sired me, ninety-years-ago, and am I glad!
Samuel Wade Austin lived in the same small town in Texas, all his life. He married Mattie Tabb to provide a home for her young siblings when her father moved to Dallas. He was my Dad. Yesterday, my immediate family gathered by Zoom to celebrate his time on this earth. I asked each of them to share some memory that lingers of their patriarch. Some who were present didn't know this man, personally. He was taken from us in October, 1985, the result of ill-timed surgery. Dad had Alzheimer's and was taken from Sherwood Nursing Home in Mount Pleasant to Titus County Memorial Hospital by emergency ambulance. It was thought he had intestinal blockage that turned out to be just constipation. There was no way he could explain and possibly had no knowledge, himself. Mother could have done what most folks do. File a lawsuit against those in attendance at the hospital, but that isn't the Austin way, donchaknow. Sam Austin passed away quietly in ICU and we all, who knew him, mourn his passing with mixed emotions. At his funeral, attended by standing-room-only friends and family, his eulogy was directly from the passages he had underlined and comments made in the small bible I have him some years previous.
This photo was taken the last time my Dad and his hlaf-brothers were together. Soon afterward he took residence at Sherwood Nursing Home in Mount Pleasant, Texas. He blessed our family with deep love and caring for all of his eighty-five years. He was never one to boast nor fail to make everyone a bit happier to have known him. Sam Austin was not destined to be famous, but his family knows that he is among God's Favorite Sons, singing praises in a quality tenor voice and I plan to sing bass right beside him someday.
And that's what I get from My Box of Chocolates right here in my corner studio under the shadow of Kyle Field.
AMEN
James G Austin '69