RAM Trax
After the show closed at the Desert Inn, I was one of the gang on-air at KORK radio in Vegas. Later, I was given the responsibility of programming and operations. I spent over seven years with the DonRey operation and when the broadcast group was sold, I was not needed. Persoanity Productions, Jeanie Bennett and Buck Ram, hired me to assist Buck in his endeavors. Now, that was a very interesting challenge. Buck was the originator of the unique singing group of five men and a girl, known as "The Platters". He was responsible for hit after hit, many sold in the millions. Many are still played today. Buck and Jeanie were very close friends from the fifties. She was his original production assistant. the had a studio/home in North Lass Vegas, from where the very popular group was booked for engagements, world wide. There had been many personnel changes in the group and when I was associated with them, the lead was Monroe Powell. From the first, Tony Williams, there were a number of "leads", but Monroe seemed to be the favorite. I loved working with Buck and Jeanie, but when the opportunity came to construct a brand new fifty-thousand watt powerhouse radio station in Las Vegas was presented, I hd to do it! Buck passed away years ago, and I had lost contqact with Jenie, but recently I felt it good to reach out. I learned that Personality Productions was no longer in operation, but the same phone number was, so I called, left a message and was pleasantly surprised when a gentleman called back. Sadly, we lost Jeanie this past summer, at the age of 96. i just played "Platters" favorites off Youtube and they still sound great today! Poular music pioneers have a special polace in my heart. They were like new parents, there was no manual for success. They truly flew by the seat of their pants! I thank God for the creativity of music men like Buck Ram! i enjoyed a great career playing their tunes.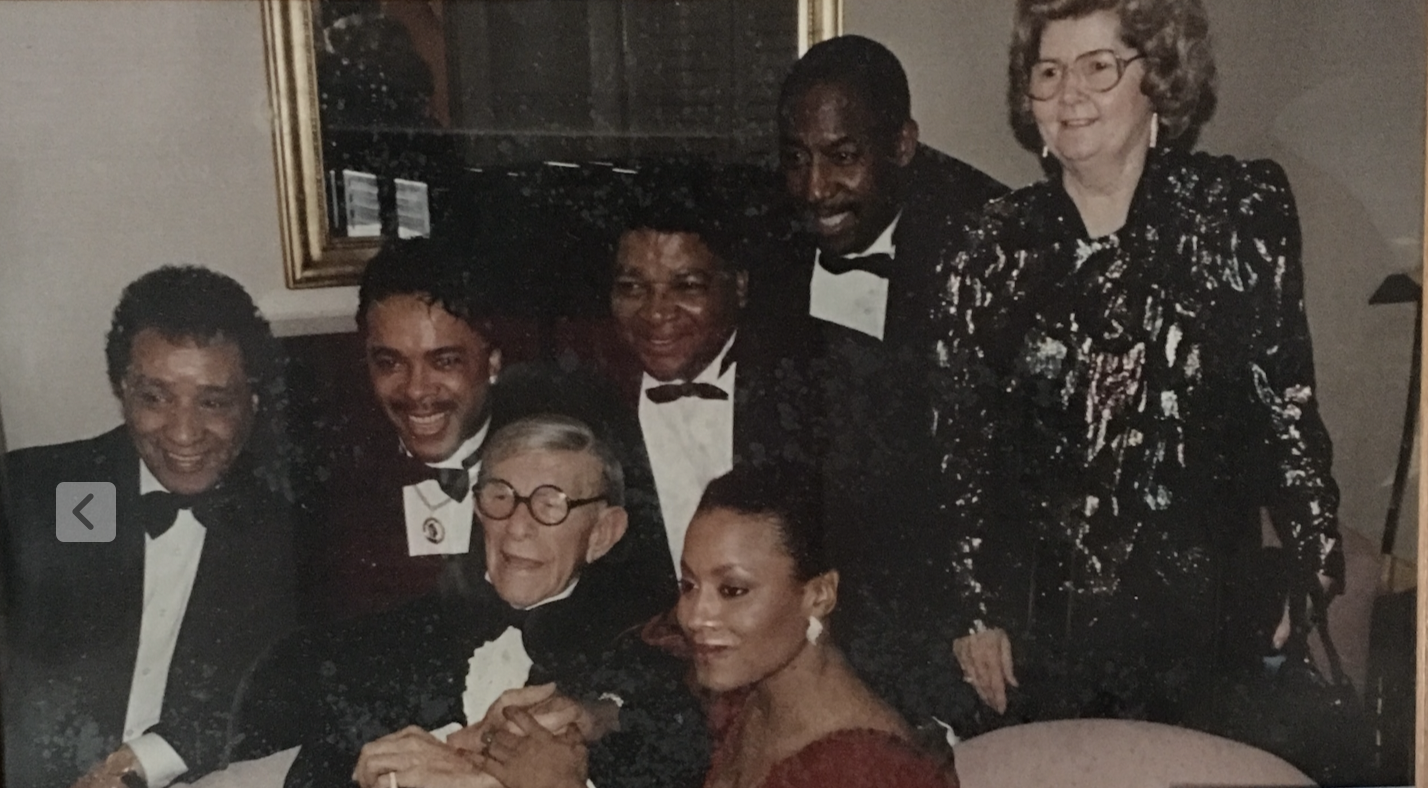 Here are the last group known as "The Platters". The old gentleman looks familiar, but that's Jeanie Bennett with them.
And that's what I get from My Box of Chocolates right here in my corner studio under the shadow of Kyle Field.
AMEN
James G Austin '69