Love One Another
Anyone in the Corps understands the sanctity of one's Orders, yet when Jesus Christ issued the command to "Love One Another", we feel free to ignore it. Why is that? Scripture also says we are to respect those who have been placed in authority since they are chosen ones by God himself. I honestly have great difficulty "loving" Joe Biden, Kamala Harris, Nancy Pelosi, Chuck Schumer, Obama, Hillary, Adam Schiff, Jerry Nadler, Maxine Watters, Mitch Romney, Mitch McConnell, AND, I found that I was not in love with Donald J Trump all the time. It is President Trump's mannerisms and demeanor that bothers me. I definitely applaud his results. As I consider my own sinful thoughts and nature, I realize change for the good has to include something that might be considered "bad". To put it succinctly, I detest any action of spite. It has no place in governing. It is not included in our Constitution, therefore it is illicit. Everything attempted by those who lean left has been done for spite and that is deplorable. Americans seem to have an inbred sensitivity that sometimes triggers resentment toward anyone who has the audacity to rock the boat and President Trump shivered our timbers. No one will ever convince me that the four years of DJT were not the most positive and productive for the common good ever witnessed. "Why?" and "Why Not?" are not included in the political correctness manual. The Trump Presidency is proof that the "LEFT" had every reason to oppose him, even before he was sworn in to office. My greatest regret is that they succeeded in their evil planning. My greatest disappointment is in those in leadership of the Republican Party failed to defend what was right by turning 'left'. My prayer is that America becomes a loving nation, just as God and Jesus Christ commanded.
"A new command I give you: Love one another. As I have loved you, so you must love one another."(John 13:34)
And that's what I get from My Box of Chocolates right here in my corner studio under the shadow of Kyle Field.
AMEN
James G Austin '69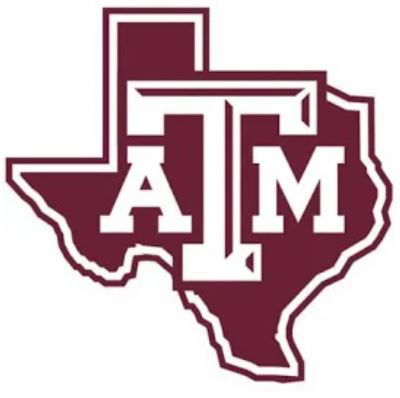 .