James Steven Austin
My Son is the successful businessman of my family. This photo of Kim and Steve with someone who looks familar, has been shared before, but it speaks loads about who those two are. Not many of us have had the privelege to be photograped with a Commander in Chief.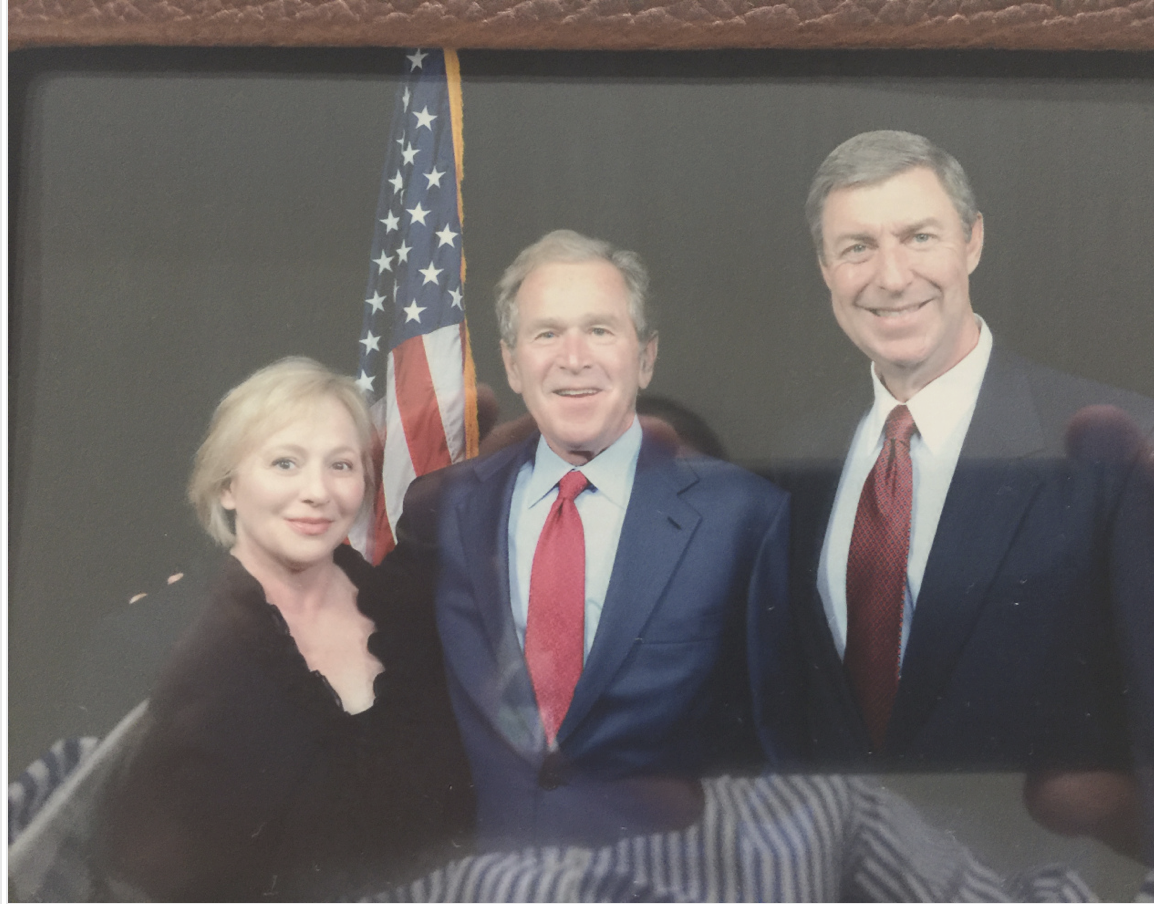 James Steven Austin is nearing retirement after decades of successful Investment Business. A Former Student of Aggieland, Steven has also had success in varied careers, the most successful has been in making other folks money. He and Kim have blessed my family with three beautifully talented children, one of whom will continue the Austin name. I had no doubt of the success my son would have when his grandfather and I looked into the "New Arrivals" nursery on February 5, 1958 at Titus County Hospital and watched him lift up that blond head and gaze about all the other babies. He hasn't stopped looking for more challenges and asking, "What's going on?", since.
Happy Birthday to My Boy, a solid rock!
And that's what I get from My Box of Chocolates right here in my corner studio under the shadow of Kyle Field.
AMEN
James G Austin '69