"Lest We Forget"
Thousands of young athletes have left it all on the turf of Kyle Field. I did research and found this list of fifty of the greatest, dating back years before my time:
Joe Boyd OT - team captain of the only consensus championship Aggie team (1939). All American/All Conference/drafed in the fourth round by the Washington "Team".
Terrance Murphy WR - when he graduated in 2005, he owned the career record for most receptions (172)/ most receiving yards(2600)/twice named All Big 12 player/drafted by Green Bay. He suffered a neck injury his rookie year that ended his career.
Curtis Dickey RB - (a Bryan native) played two sports at Aggieland. three-time national champion in the 60 meter dash/rushed for 1422 yards and 10 touchdowns(1978)/4029 career yards/32 touchdowns/averaged 5.4 yards per carry/fifth overall selection by the Baltimore Colts(1980)/played seven NFL years with Colts and Browns.
George Woodard RB - first JUMBO running back. led Coach Emory Bellard's Wishbone Offense at 6'0".280-pounds in late '70's. won district high school title in 100yd dash(9.9) and state title with a throw of 62'6"/rushed for 3,085 yards and 37 touchdowns in his career. injured his leg playing softball prior to his senior year thus had limited action but was drafted b the Saints in the 11th round in 1980, but never played a game in the NFL.
Kevin Murray QB - considered to be the first great passing quarterback at A&M. Southwest Conference Newcomer of the Year as a Freshman(1983). Set a passing record of 2,463 yards(1985). Led the team to our first SWC in 17 years. Graduated with a career win record of 25-6-1.
Rodney Thomas RB - along with Greg Hill and Leeland McElroy, the best triumvirate of running backs in SWC history. Two time All-SWC selection. Rushed for 3064 career yards and 45 Touchdowns. Selected by Houston Oilers in third round of the 1995 draft. Seven seasons in NFL.
Rod Bernstine RB/TE - Recruited as a running back but Jackie Sherrill switched him to tight end as a sophomore. Caught 69 passes for a season record plus 769 receiving yards and 5 touchdowns his senior season. Drafted first round by the Chargers(1987) and played nine years at both running back and tight end in the NFL.
Bucky Richardson QB - As a freshman, came of the bench to defeat a Brett Favre led Southern Mississippi team with an 82-yard touchdown run. Led the Aggies to victory in the 1988 Cotton Bowl 35-10 over Notre Dame. All SWC as a senior, 1991. Rushed for 2,095 yards and 49 touchdowns in his career. Houston Oilers chose Bucky in the 8th round of the 1992 draft. Spent five years in NFL at quarterback\fullback.
Robert Ferguson WR - Spent one year as a Junior and left for the NFL. One of the most physically gifted athletes ever to play for A&M, he set the Aggie record for receiving at 885 yards. Declaring early, he was drafted in the second round by Green Bay. He played for nine years in the NFL.
Ja'Mar Toombs RB - A truly loved 'power back', rushed for over 100 yards in an upset of #2 Nebraska in 1998. 126 yards and two touchdowns in 1999 "bonfire Game" win over the Longhorns. 193 yards and three touchdowns over Mississippi State in the Independence Bowl. He left early for the NFL draft, but was not selected.
I will post the next ten tomorrow.
And that's what I get from My Box of Chocolates from my little corner studio under the shadow of Kyle Field.
AMEN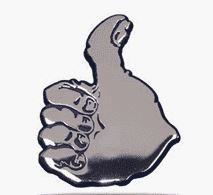 James G Austin, '69